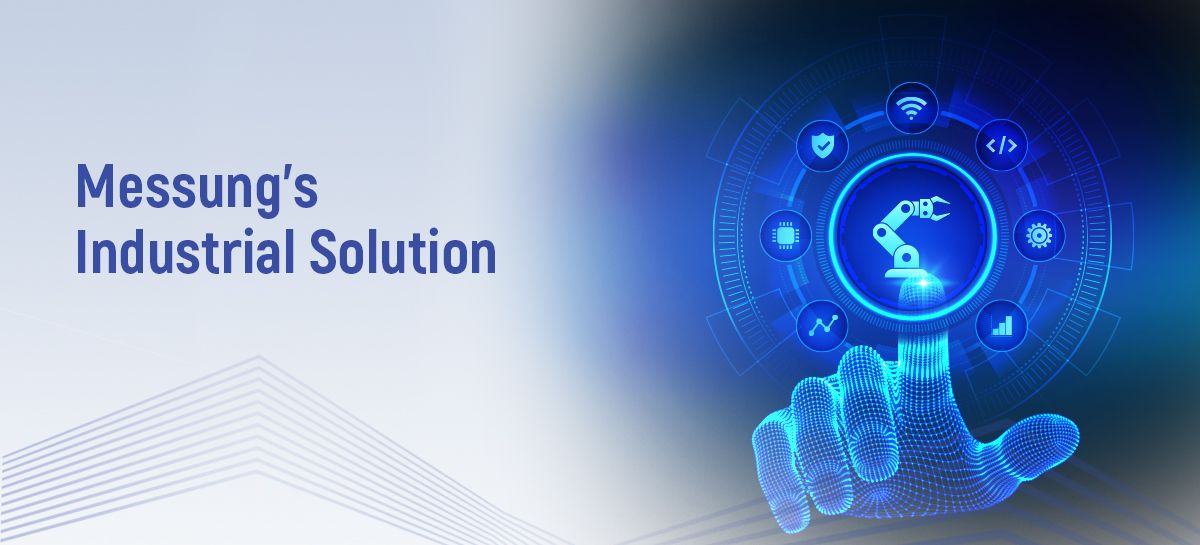 Messung is a leading industrial automation company with a strong focus on providing integrated and complete solutions. The company offers a wide range of products and services, from control systems and sensors to machine learning and data analytics. With a team of experienced engineers, Messung is well-positioned to provide innovative solutions that meet the challenges of the modern industrial landscape. In addition to its core offerings, Messung also provides a range of support services, including training and customer support. As a result, Messung is able to provide its clients with a complete package of solutions that can help them achieve their desired outcomes.
1. What Is An Example Of An Intelligent Automation Solution?
Intelligent automation solutions are technology-enabled solutions that help organizations automate and optimize their business processes. These solutions use a combination of artificial intelligence (AI), machine learning (ML), and robotic process automation (RPA) to learn from and mimic human behavior. For example, an intelligent automation solution can be used to automatically populate a customer database with data gathered from social media posts. In this way, organizations can save time and resources while still ensuring that their customer data is accurate and up-to-date. Intelligent automation solutions can be used in a wide variety of industries and business processes, making them a highly versatile tool for businesses of all sizes.
Messung's innovative solutions are exclusive among automation companies because they are safer, more efficient and sustainable for all industrial operations. Messung's industrial automation and control systems are ahead of the time. Capable of operating complex industrial processes, machines and high performance production lines in a streamlined manner, our offerings and services are as modern as are effective. Take our PLC systems for example. As a leading edge automation manufacturer, Messung's Programmable Logic Controllers have been extremely successful because they are based on state-of-the-art technology. Not only that, reliability is important for gaining the trust of businesses. We achieve that by providing unquestionable performance. Connectivity to cloud and IOT functionalities make our products accessible and contribute positively to productive growth of our partner companies.
As an experienced and leading PLC manufacturer, Messung has the latest technology and extensive industry expertise to partner with your industry, understand your needs and challenges, and develop PLC panels & servo drive solutions that are just right for you, today and in the future.
2. Products and Services of Messung
Messung is a leading provider of products, software and services for the industrial sector. With a wide range of offerings, Messung is able to meet the needs of a variety of customers, from small businesses to large corporations. Among the products offered by Messung are sensors, controllers, actuators, and software for data management and analysis. In addition to products, Messung also provides services such as installation, maintenance, and training. With 40 years of experience in the industry, Messung is a trusted partner for many companies worldwide.
Process Automation
Messung offers high-quality process automation & control solutions to enable process industries overcome challenges in productivity and meet their esteemed standards. Process automation is the use of technology to automate repetitive or routine tasks in a business process. By automating these tasks, businesses can improve efficiency, accuracy and compliance while reducing costs. Process automation can be used in a variety of industries, from manufacturing and logistics to healthcare and finance. In many cases, process automation can eliminate the need for manual input and processing, resulting in faster turnaround times and improved data quality.
When choosing a process automation solution, it is important to consider the specific needs of your business and choose a solution that is scalable and flexible. With the right process automation solution in place, your business can streamline operations, improve efficiency and drive down costs. Messung is an active partner throughout the complete life cycle of every business. We customise solutions tailored to the needs of every business. We ensure that our partners meet the highest technical demands for speed, quality, operational reliability, system availability and more.
Servo and Motion Control Automation
Servo and motion control automation technology has been developed to improve the speed, accuracy and efficiency of manufacturing processes. Servo motors are highly precise, computer-controlled motors that can rotate or slide an object very accurately to a specific position. Motion controllers are devices that connect servo motors to a computer so that the position of the motor can be accurately controlled. Automation systems that use servo and motion control technology are used in a wide range of industries, including aerospace, automotive, medical device and semiconductor manufacturing. Servo and motion control automation systems can improve the quality of manufactured products, reduce production costs and improve safety in manufacturing environments.
Among Messung offerings is a range of automation technologies that makes control and productivity easy on your factory floor. For a fully integrated and future-proof solution, we utilise programmable logic controllers (PLCs), motion control systems, servo drive products, VFDs, HMIs and other technologies. Our expertise brings your business the flexibility and consistency it needs. Moreover, our services have proven long-term efficacy for factory automation.
We have joined hands with two of the world's leading brands for Servo & Motion Controls technology: Fuji Electric, Japan and Sigmatek, Austria. These associations bring added value to our sophisticated servo solutions.
General Purpose Automation
Automation is increasingly becoming commonplace across a variety of industries. When it comes to General Purpose Automation, there are a few key things to know. General purpose automated systems are designed to be highly flexible and configurable, able to handle a wide range of tasks. This makes them ideal for use in manufacturing and other industrial settings where they can help streamline processes and improve efficiency. These systems systems typically consist of a controller, input/output devices, and software that helps to coordinate the various components. While general purpose systems can be expensive to purchase and maintain, they can offer significant cost savings in the long run by reducing labor costs and increasing output.
Messung leverages its extensive experience in industrial operations automation to empower businesses by providing custom-designed options and manufacturing General Purpose Automation solutions for a range of equipment in multiple application areas. Messung's technological innovativeness is unparalled. With plenty of tech systems and skills in our repertoire, we design PLC systems, remote I/Os, servo drives, VFDs, etc. that operate and control high-performance, flexible machines that are information-enabled, and easy to integrate. We deliver real-timed diagnostics and maximise control, optimising safety, speed, productivity and efficiencies and give our partners the competitive edge.
3. The Most Complete Portfolio In The Industry
What makes Messung an asset in the automation services industries is the plethora of technical solutions it provides. Messung is easily the one-stop shop for all automation needs of a given industry. Our all-rounder product portfolio keeps us ahead in the automation industry.
PLC
PLCs are the most important products Messung manufactures. Their wide range of utility and demand makes them the most successful automation offering we have. Programmable Logic Controllers are being used more widely across all types of industries. Our compact PLCsexecute complex operations, such as testing products for defects or controlling the flow of material through a manufacturing process.
Our PLCs have been utilized by various industries such as gas and oil, sewage treatment, energy and power management, pulp and paper etc. As an essential part of modern automation systems, use of PLCs is only likely to grow in the future.
VFDs
Messung offer a range of high-performance Variable Frequency Drives (VFDs) solutions. The dynamic VFD machines include industry-standard as well as specialised models. Our products maximise performance for applications such as fan & pump, and cranes.
We believe in sustainable design for the benefit of both the environment and organizations. We design our VFDs to have a long life to make them environmentally-friendly. Investing in our VFDs ensure that your applications are well maintained for 10 years. Our products are compliant with RoHS directives, and can be used in almost all types of applications be it fans, pumps or specialised machinery.
XM-PRO Remove IOs
Messung's XM-PRO series consist of remote I/O modules for effective utility in harsh industrial environments. Effectively manufactured to suit long-distance controls, this is a modern automation product that can connect to external devices via various protocols, for example, Modbus, Canopen, Ethernet IP, DeviceNet, etc.
Messung is always innovating solutions to be ahead of the curve. Our remote I/O modules has greatly increased the capacity and reach of automation solutions. Now connections to electro mechanical actuators, sensors, VFDs and Servomotors can be enabled easily even if they are situated far away from the main control unit.
Messung's products are reliable, innovative, and cost-effective products and that is why MessungAutomation stands at the crest of India's industrial automation and control industry. Our indigenous manufacture initiative, Navonamesh has put India ahead in the technological sphere and we are a proud proponent of Make in India. We started the development of India's first PLC (programmable logic controller). From there, Messung has come a long way and gone on to manufacture more modern and cutting-edge devices to our toolkit. Our integrated industrial automation systems and control equipment is ever expanding and we invite you to join us on your industrial automation journey.