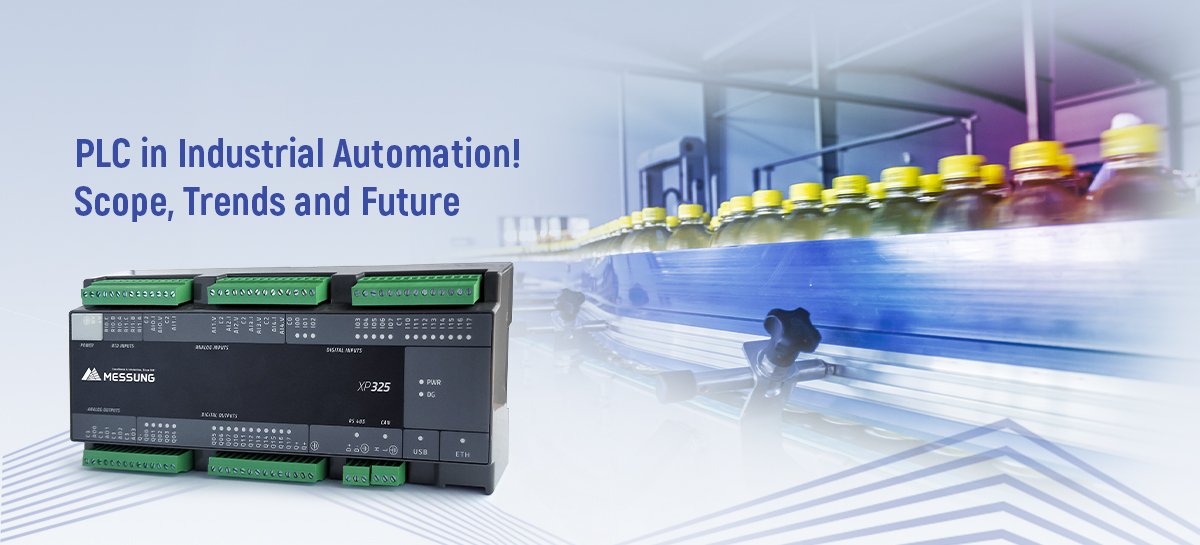 In a comprehensive market analysis and report, PLC market in the APAC region is poised to grow at a CAGR of 3.86% during the period 2022-26. With an increasing demand for compact automation, demand for PLCs in renewable power generation and smart factories has seen robust growth and is likely to continue. Also, analysts suggest that there has been increasing focus on expanding the capability of micro-PLCs, which is also one of the prime reasons in driving the PLC market growth
Automation is the key to scaling up production, bringing efficiency and cost-effectiveness to the manufacturing process. Across all industries and diverse sectors, manufacturers use PLC in industrial automation to monitor and automate their system processes. With sophisticated technology and flexible programming, compact PLC in India are in demand for the reason that they are faster, cheaper and powerful-thus contributing to performance efficiency. Besides driving efficiency in automation processes, the benefits of PLC include:
Reliability- reduces manual errors and drives system efficiency.
Performance efficiency and precision in manufacturing.
Flexibility- Micro PLC in India such as NX-ERA Xpress offer remote I/O capabilities that connect external devices such as sensors, actuators.
Cost effectiveness- PLC manufacturers in India such as Messung offer cutting edge technology at cost effective prices, enabling companies to improve operations and minimize downtime.
PLC is the technology that continues to drive forward automation and matches the demands of the industrial environment. While designing PLCs, PLC manufacturers in India ensure that they meet even the unfavorable conditions-such as power fluctuations, unpredictable temperatures, humidity, vibration and noise. The latest technology has resulted in the launch of compact PLC in India with high flexibility that implements automation tasks faster, while keeping footprint to the minimum
Future scope of the PLC in Industry Automation
As technology gets more sophisticated, the use of micro-PLC in India is gaining prominence as they are suitable for small applications and remote distributed Input-Output. They are also known for performance efficiency and is suitable for small applications and remote distributed Input-Output.
"NX-ERA Xpress is a micro-PLC in India with macro features. It may be applied in verticals such as factory automation, machines, infrastructure, building automation, waste water recycling, food, textiles and other OEM solutions"
The new generation compact PLCs are reliable, having robust functionalities and embedded with latest technology. This enables users to have better data insights and analytics, mobility, to meet the needs of the varied application that it caters to. They now incorporate compact design, faster CPUs, networking and IoT to quickly control automation and not share data easily.
Future of PLC in Industrial Automation
PLC manufacturers in India offer a wide range of input-output modules to meet the specific demands of the manufacturing industries. Overall, PLCs are getting faster, powerful and cost-effective too, for which they are gaining capabilities that once was a domain of workstations or say a PC. In addition, by providing flexibility, low-cost output, faster response time and easy troubleshooting, PLCs will continue to play a pivotal role in overall manufacturing process.
Coming to the new-age compact PLCs in India, they are used extensively in automotive and textile industry and are popular in food & beverage sector as well. They can be used to control a wide range of equipment, from machine tools-to conveyor belts. With IoT protocols and encryption to provide cloud connectivity, they are a host of advantages over the mechanical control systems. As a result, industrial automation and PLCs go hand in hand.
About Messung PLC
Messung's advanced PLCs have the capability to control complex industrial processes and are designed for high-performance production units. They are compact, sleek, fast and are built on cutting-edge technology to ensure reliable performance with additional benefits of cloud and IoT functionalities to enable businesses to grow steadily and ramp up their production.
The new-age high performance PLC NX-ERA Xpress is the compact, and high-performance PLC is a industry 4.0 ready with OPC-UA, MQTT inbuilt features that is encrypted with digitization and networking capabilities that is designed for small and large industrial automation needs of your company.