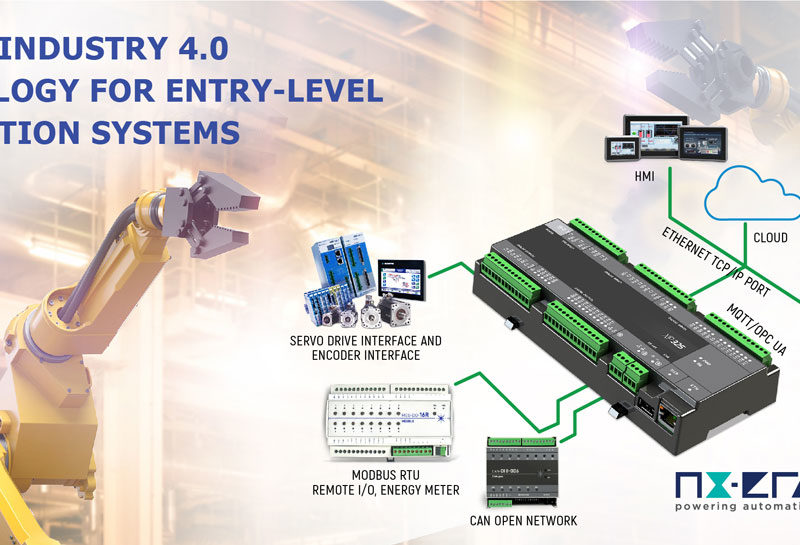 Messung is one of India's leading Industrial Automation Companies offering cutting-edge, custom-built solutions for Factory Automation, Process Automation and Special Purpose Machine Automation. Counted among the top 10 PLC manufacturers, Messung offers a range of world-class Programmable Logic Controllers (PLC), Remote I/O Modules, Servo & Motion Control solutions and Human Machine Interface (HMI) for a gamut of applications across diverse industries.
Messung also offers a wide range of Variable Frequency Drives (VFDs) and Servo/Motion products from Fuji Electric for simple to complex industrial applications.
NX-ERA Programmable Controllers Series is an advanced automation system capable and suitable for complex industrial processes, high performance machines and production lines.
NX-ERA Series presents resources for all stages of your application life cycle with its Integrated Distributed Control Systems (DCS) features, programming and configuration environment which is based on IEC 61131-3 standard, speeding up development and reducing engineering and commissioning costs.
NX-ERA system architecture offers redundancy features for CPU Power Supply, Supervision, Control Networks and Field Buses.
The NX-ERA Series also offers advanced diagnostics and hot swapping, minimizing or eliminating downtime for maintenance and ensuring a continuous production process.

NX-ERA Xpress is Messung's small wonder – compact in size yet huge in performance.
NX-ERA Xpress is a powerful compact Programmable Logic Controller (PLC), a part of the NX-ERA family of controllers and I/O modules. NX-ERA Xpress delivers high-speed processing power in a compact design with embedded I/O.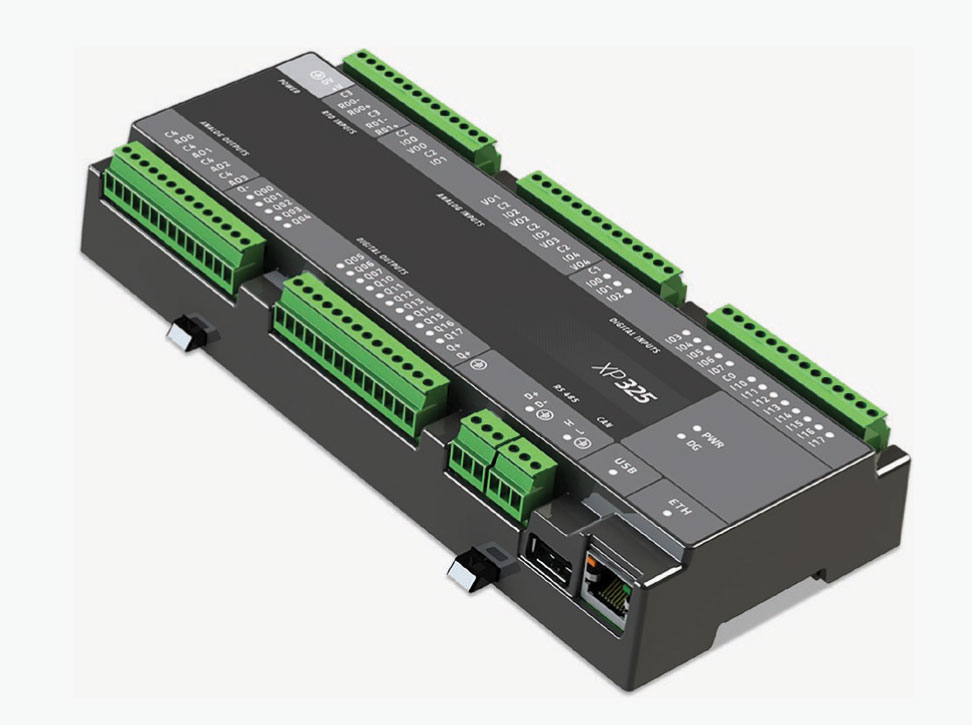 Superior features and competitive pricing
Smart Engineering – easy to use software, online changes and offline simulation
Remote I/O connectivity on CANopen, Modbus RTU, Ethernet IP protocols
High density I/Os (up to 43 in a single unit)
Industry 4.0 enabled with OPCUA and MQTT protocol
Quick and multiprotocol communication
There are several options to choose from, allowing the best solution for entry-level applications.
This product portfolio targets small control systems, offering models containing from a few digital inputs and outputs up to options with 43 I/O points concentrated in a single controller, including analog inputs and outputs with temperature support (RTD sensors). In case of additional I/O needs, the system can be easily expanded through CANopen using the Remote I/O Mode. This mode transforms the product into a non-programmable slave I/O device, which can then be connected to a XP3xx controller with CANopen Manager protocol. It can also be expanded using other available ports like Ethernet and RS-485.
Readily usable with Xpress PLC
Available with CANopen and Modbus RTU interface
Range of models for DI/DO and AI/AO
NX-ERA Xpress Applications
NX-ERA Xpress is suitable for small applications and remote distributed I/O. Messung has successfully applied it to:
Bandsaw
Dust analyser
Continuous furnace
Pressure testing
Hydraulic press
Robotic cell
Boiler automation
Battery management system
Salt spray chamber
AHU application
Milling machine
Flat dipping machine
Trunnion fixer machine
Additionally, it is an ideal solution for complementing big applications along with NX-ERA Series portfolio, extending the range of applications using the same technology and engineering environment. This is a great advantage for OEMs and systems integrators with needs of small to large applications.
As a pioneer in PLCs for industrial automation & control, Messung continuously innovates and develops progressive products and solutions that serve Indian industry with high performance technology at a cost-efficient price.
Their current NX-ERA Series is a case in point. NX-ERA Premium and NX-ERA Xpress offer comprehensive capabilities for creating high-end process automation & control solutions in India to help process industries meet their quality and productivity challenges. They also optimise servo & motion control automation and general purpose automation applications with equal efficacy.
Messung's innovations are:
Flexible: from medium to large systems, redundant or distributed
Reliable: high reliability for safety instrumented systems
Smart: accurate diagnostics and compact design
Efficient: superior performance and easy to use
Compatible: with web services such as SNTP & SNMP; user visualisation web pages; web page server for supervision & diagnostics; IoT functionalities
Messung partners throughout the complete life cycle of your plant, and customises industrial automation & control solutions that meet the highest technical demands for speed, quality, operational reliability, system availability and more.
If you're searching for a PLC automation partner for your industry, consider Messung – PLC automation company with four decades of experience and proven expertise to their name.