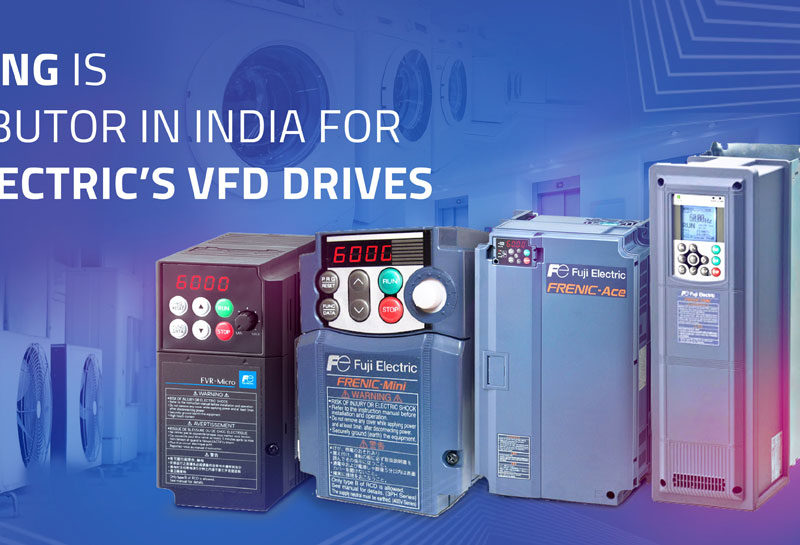 Messung Industrial Automation & Controls is proud to be Distributor in India for Fuji Electric's range of simple and high-performance Variable Frequency Drives (VFDs).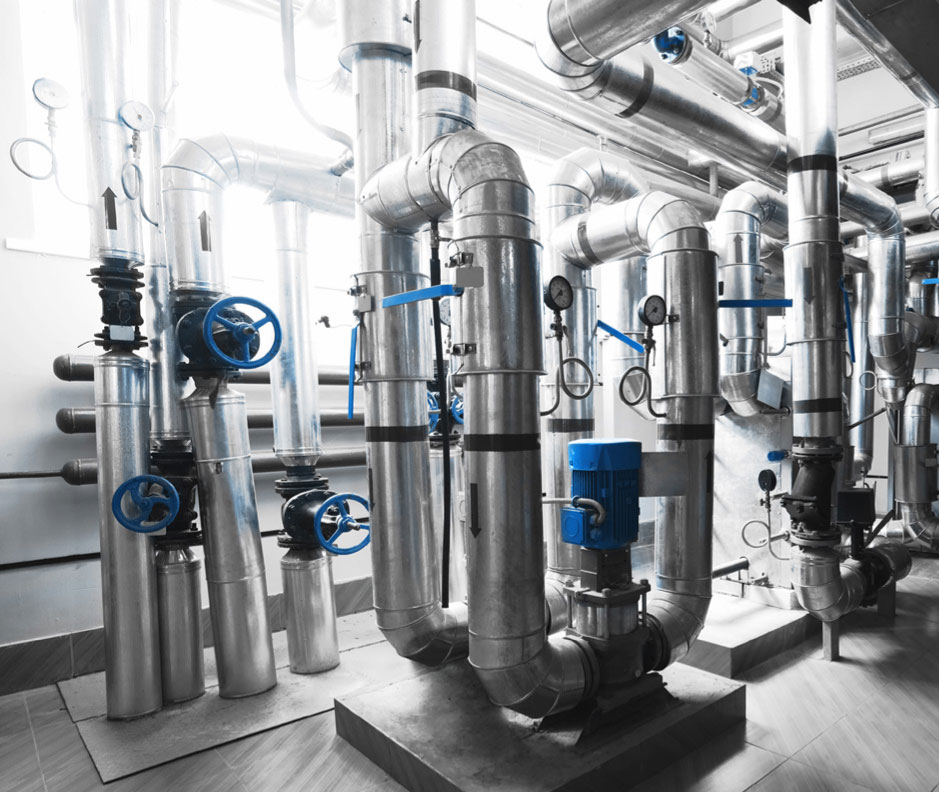 The global VFD market is growing. These drives are emerging as an integral part of several machine markets, both small- and large-scale. They are used in applications ranging from small devices to large compressors.
Globally, VFDs are used across several end-user sectors, including infrastructure, industrial, power generation, oil & gas. Growing emphasis from government organizations to reduce energy consumption to achieve a net zero energy goal is one of the key trends contributing to the growth of the market.
Rapid technological advancements along with proliferation of connected devices in commercial, household, and industrial sectors coupled with rising awareness about the benefits of these drives are encouraging their adoption.
WHAT IS A VARIABLE FREQUENCY DRIVE?
A Variable Frequency Drive (VFD) is a type of adjustable-speed drive used in electro-mechanical drive systems to control AC motor speed and torque by varying motor input frequency and voltage. Other names for a VFD are variable speed drive, adjustable speed drive, adjustable frequency drive, inverter drive or AC drive.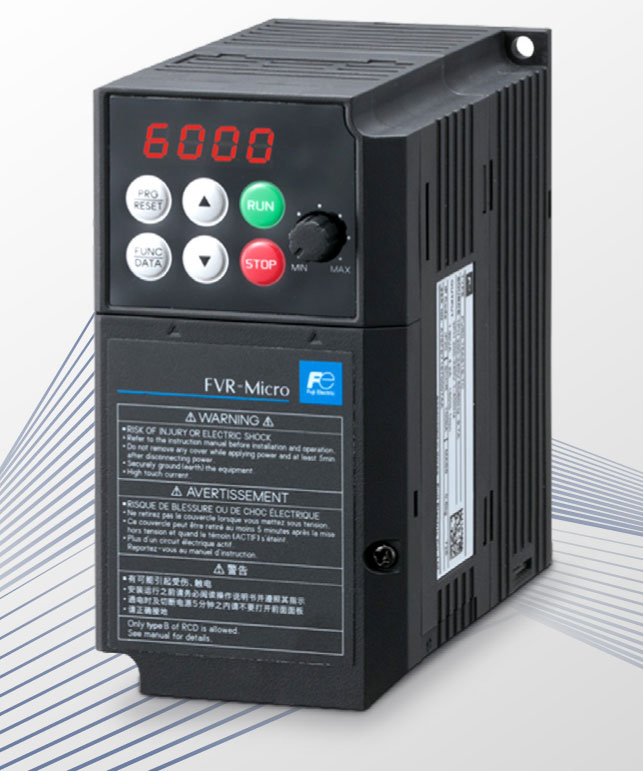 There are six primary benefits of VFDs: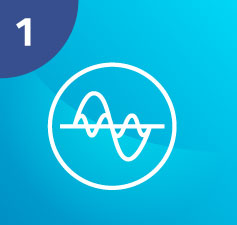 KEEPS STARTING CURRENT IN CONTROL
A VFD has the capability of starting the motor at zero voltage and frequency, which keeps a check on motor winding flexing and heat generation. This helps in extending the motor life.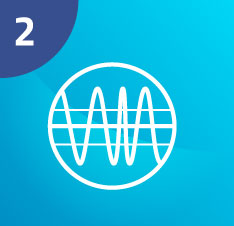 REDUCES POWER LINE DISTURBANCES
Any voltage sag caused in the power line can adversely affect voltage sensitive devices such as proximity switches, sensors, and computers. Using VFDs eliminates voltage sag.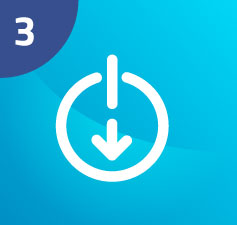 DEMANDS LOWER POWER ON START
Power required to start an ac motor across the line is substantially greater than with a VFD. When industrial customers start these motors during peak hours of electrical consumption, they are likely to be charged with surge prices. However, with VFD demanding lower starting power, the issue can be addressed.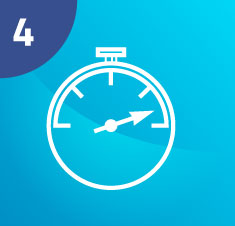 HELPS IN CONTROLLING OPERATING SPEED AND ACCELERATION
Applications such as bottling lines that include easy-to-tip product significantly benefit from a gradual increase in power. This allows conveyer belts to smoothly rev up rather than an abrupt jerk to full power. They also allow speed to be remotely adjusted by a controller. Control in speed and acceleration are a big bonus to industries in a production process.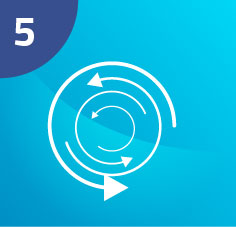 LIMITS AND ADJUSTS TORQUE
The drive is capable of limiting and adjusting the amount of torque so the ac motor never surpasses this limit. This protects machinery from damage and protects the process or product.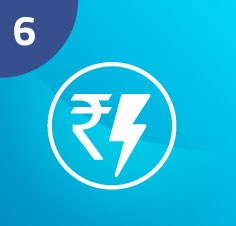 SAVES ENERGY AND COST
A VFD regulating a pump motor that usually runs less than full speed can cut down energy consumption over a motor running at constant speed for the same period. In addition, it eliminates the need for mechanical drive components, which also helps reduce overall costs.
MESSUNG PRESENTS VFDs FROM FUJI ELECTRIC, JAPAN
Fuji Electric delivers high-performance inverters that offer automatically controlled motor operations and operating speeds for a wide variety of drive applications.
The precision control of Fuji Electric inverters allows AC drives to operate at an optimal speed throughout your application, reducing overall power and energy consumption to minimize operating costs. Applications for these AC / VFD drive, and v/ Hz vector drive inverters include, conveyor systems, pumps, fans, and HVAC.
Messung Industrial Automation & Controls offers a wide range of simple and high-performance Variable Frequency Drives (VFDs) from Fuji Electric. Designed for ease of use, this general-purpose class of drives provides a compact package to optimize panel space and application versatility.
The VFD Drive range includes standard and specialised models that can maximise performance for each application. These VFDs have an environmentally-friendly long-life design (10 years), are compliant with RoHS directives, and can be used in most types of applications – from fans and pumps to specialised machinery.
The range includes:
FRENIC MINI – 0.1 TO 15KW (200V / 400V)
With its functionality, compact design, simple operation, and global compatibility, the new FRENIC-Mini elevates the performance of a wide range of devices and equipment – including conveyors, fans, pumps, centrifugal separators, and food processing machines – to give you the system integration, energy efficiency, reduced labour, and lower overall costs you're looking for.
FVR MICRO – 0.1 TO 2.2KW (200V / 400V)
The FVR-Micro is the simple yet tough inverter to serve a multiplicity of needs. It is economical, demonstrating great effectiveness with a small initial cost. Because of the simple and compact design, FVR-Micro is preferred for applications which require small space, small capacities, and simple and basic function, such as traversing conveyors, fans, pumps, noodle-making machines, woodworking machinery, etc. Once installed, users will enjoy its user-friendliness, simple operation and easy maintenance.
FRENIC ACE – 0.4 TO 315KW (400V)
The FRENIC-Ace Inverters are full feature drives offering great value and maintain high performance through optimal design for a wide range of applications. The FRENIC-Ace can be used in most types of applications – from fans and pumps to specialised machinery.
FRENIC HVAC – 0.75 TO 710 KW (400V)
50% of energy consumption in office buildings is related to air conditioning. The FRENIC HVAC series is the dedicated inverter for HVAC that features functions and performances offer the optimal thermal environment for the people working in the building by keeping the energy consumption in various devices (compressor, condenser water pump, AHU and others) to the minimum.
Fuji also offers VFDs in 690 Volt Class for higher capacities.
WHY MESSUNG?
Messung is a reputed organisation with forty years of experience in the business. A pioneer and first indigenous PLC system manufacturer, Messung has proven expertise in industrial automation and other sectors. Messung's industrial automation solutions cover the sectors of Process Automation, Servo & Motion Control Automation, and General Purpose Automation.
For safer, more efficient and sustainable industrial operations, Messung offers the latest technology and industry expertise to partner with your industry, understand your needs and challenges, and develop PLC panels & servo drive solutions that are just right for you, today and in the future.
Messung offers a range of world-class Programmable Logic Controllers (PLC), Remote I/O Modules, Servo & Motion Control solutions, VFDs, Human Machine Interface (HMI) and SCADA applications for a gamut of applications across diverse industries.
The Remote I/O modules are designed by Messung under the XM-PRO Series – for Modbus, CANopen and their own 'Mesbus'. The Servo/Motion solutions are manufactured by Sigmatek, Austria and Fuji Electric, Japan, while the advanced VFD Drives come from Fuji Electric.
Talk to Messung today. Benefit from the most efficient technology, indepth domain knowledge and best-in-class products for your industrial solutions.