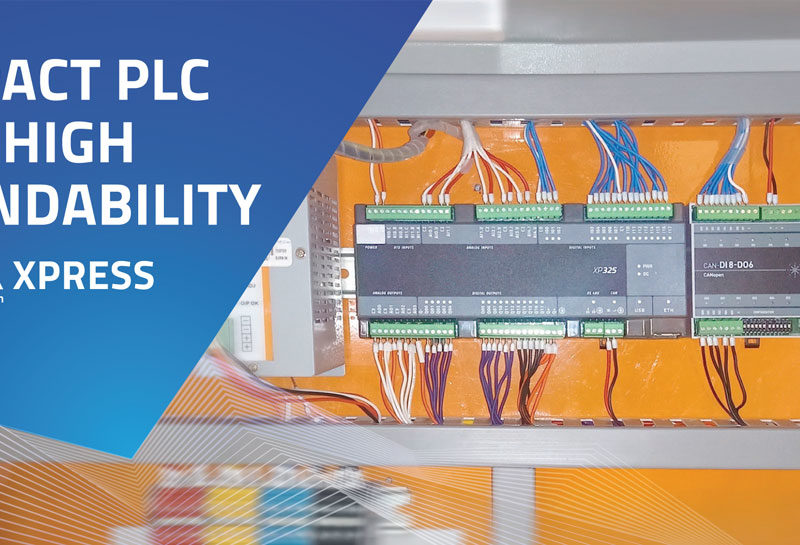 Messung, India's first indigenous PLC manufacturer and leader in industrial automation has developed NX-ERA Xpress – a mini PLC with macro features.
A compact PLC, NX-ERA Xpress offers full PLC performance with a small footprint. With its compact dimensions and competitive pricing, NX-ERA Xpress has opened up new perspectives in industrial automation. Many applications for which automation was a difficult option can now benefit from the many advantages of these entry-level programmable logic controllers.
High density I/O both Digital & Analog
Programming by Codesys® – IEC 61131 based software
Ethernet Port – TCP/IP, Modbus TCP/IP
Industry 4.0 ready – OPC-UA, MQTT features
RS-485 port with Modbus RTU Master protocol
CANopen Master/Slave protocol
SCADA and HMI interfaces available
Built in HTML web server
There are several options to choose from, allowing the best solution for entry-level applications.
This product portfolio targets small PLC panels or programmable controller systems, offering models containing from a few digital inputs and outputs up to options with 43 I/O points concentrated in a single controller, including analog inputs and outputs with temperature support (RTD sensors).
In case of additional I/O needs, the PLC system can be easily expanded through CANopen using the Remote I/O Mode. This mode transforms the product into a non-programmable slave I/O device, which can then be connected to a XP3xx controller with CANopen Manager protocol. It can also be expanded using other available ports like Ethernet and RS-485.
NX-ERA Xpress Applications
With Messung's NX-ERA Xpress, implementing automation tasks is fast and flexible, while keeping the footprint to a minimum.
NX-ERA Xpress is suitable for small applications and remote distributed I/O. It may be applied in verticals such as factory automation, machines, infrastructure, building automation, water, wastewater, food, textiles, and several other OEM solutions. Additionally, it is an ideal solution for complementing big applications along with NX-ERA Series portfolio, extending the range of applications using the same technology and engineering environment.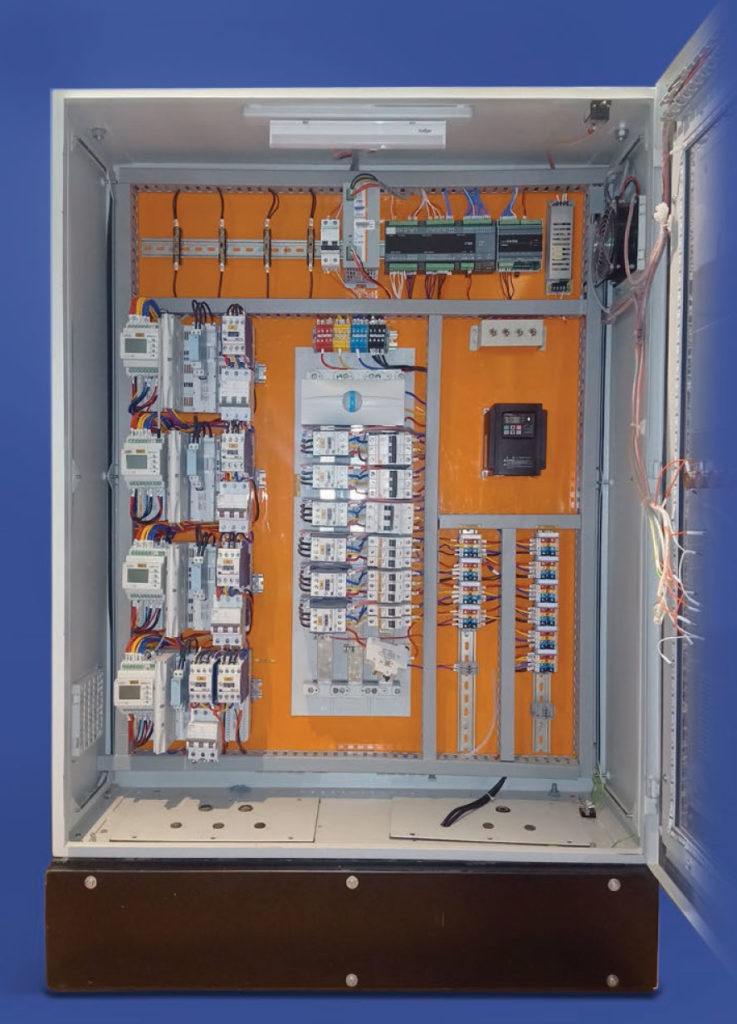 Messung has successfully applied NX-ERA Xpress to:
Bandsaw
Dust analyser
Continuous furnace
Pressure testing
Hydraulic press
Robotic cell
Boiler automation
Battery management system
Salt spray chamber
AHU application
Milling machine
Trunnion fixer machine
Additionally, this micro PLC is an ideal solution for complementing big applications along with NX-ERA Series portfolio, extending the range of applications using the same technology and engineering environment.
NX-ERA XPRESS'
FLEXIBLE I/O CAPABILITIES
Generally, compact PLCs are integrated units built by several modules within a single case. Therefore, the I/O capabilities are usually decided by the manufacturer. With NX-ERA Xpress, Messung offers up to 42I/Os in a single unit.
With the use of Remote I/Os, users can greatly increase the capacity of their automation solutions. NX-ERA Xpress can connect to external devices such as sensors, electro mechanical actuators, VFDs and servo motors located far away from the main control cabinet via various protocols, namely Modbus, CANopen, and Messung's own'Mesbus'.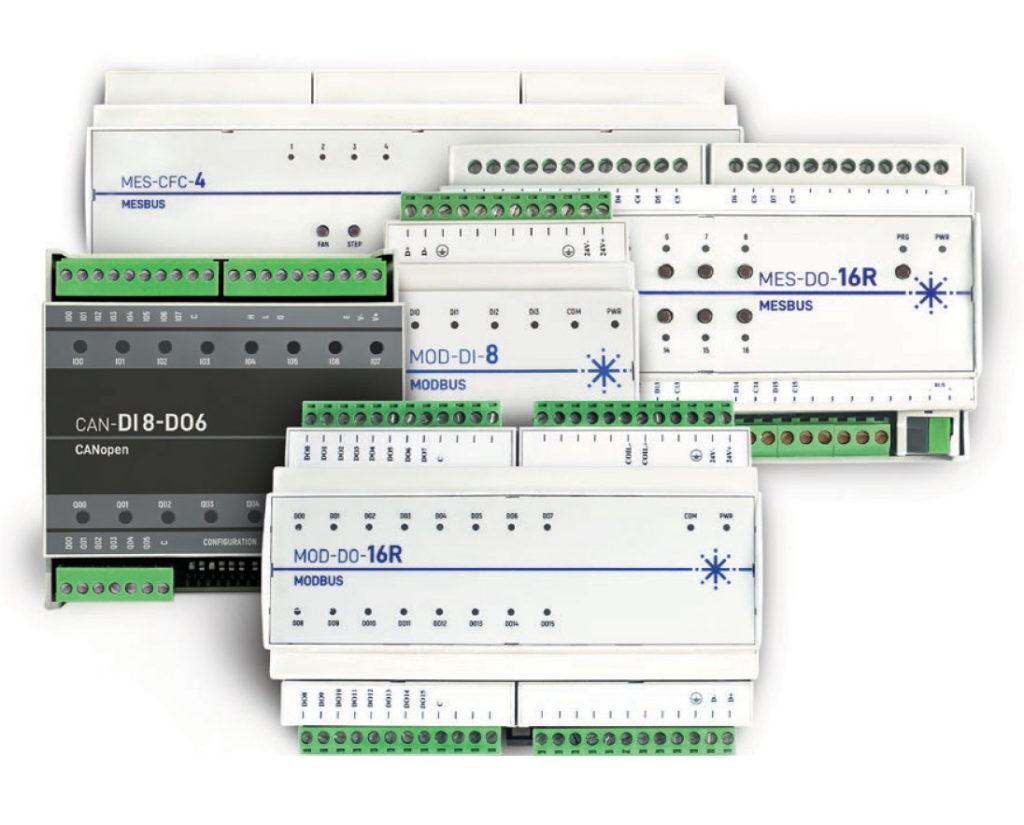 MESSUNG'S XM-PRO SERIES OF REMOTE I/O
The XM-PRO Series of remote I/Os is the result of Messung's ongoing commitment to innovation and excellence in Industrial automation. For four decades, Messung has designed and manufactured cutting-edge technology at cost-effective prices for Indian industry, enabling them to automate processes, improve operations and minimise downtime.
Messung's XM-PRO Series offers a wide range of advanced Remote I/O modules for CANopen, Modbus and Mesbus protocols. The Remote I/Os are CE marked and certified for usage in harsh industrial environments.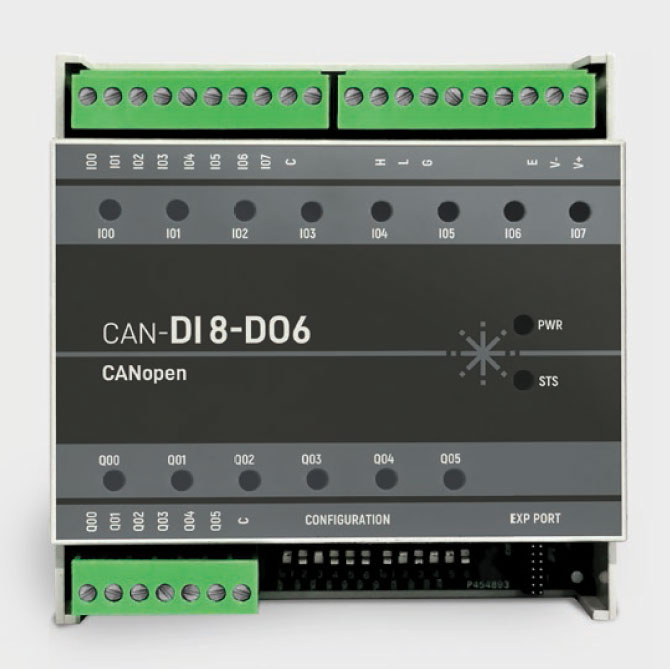 The CANopen range includes:
CAN-DI 16
16 Channel digital Input (2 groups of 8 channel Sink/Source)
CAN-DO 16
16 Channel digital output channels (relay) (2 groups of 8 channel)
CAN-DI 8-DO 6
8 Channel digital input (Sink/Source) & 6 Channel relay output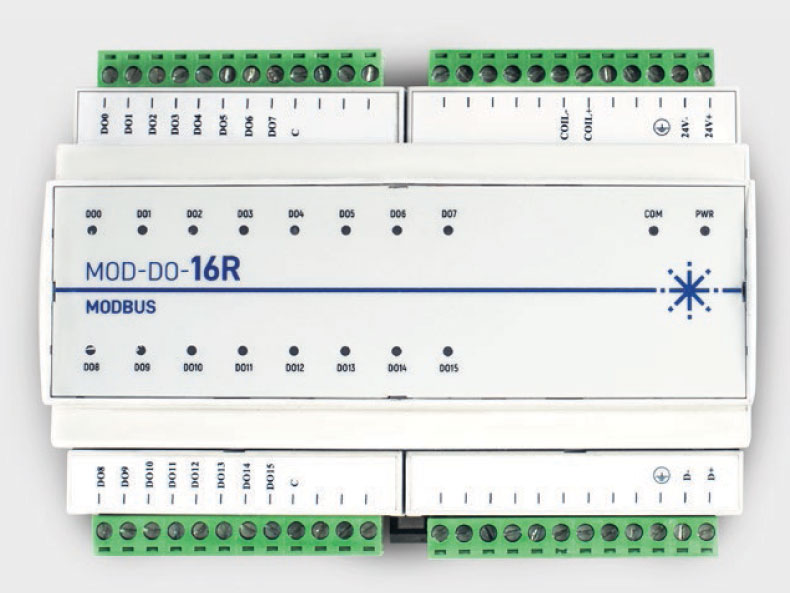 The Modbus range includes:
MOD-DI-8
8 Channel Digital Input (Two independent groups of 4 inputs each which can be used as a sink or source inputs)
MOD-DO-16R
16 Channel Relay Output (250VAC-2A/30VDC-2A); Two isolated group of 8 output channel each
MOD-CFC-4
4 Channel Ceiling Fan Controller with control up to 5 speed for each channel
MOD-AI-4
4 Channel Analog input – (12bit- 0-10v/0-20mA/4-20mA)
MOD-AO-4
4 Channel Analog Output – (12bit- 0-10v/4-20mA)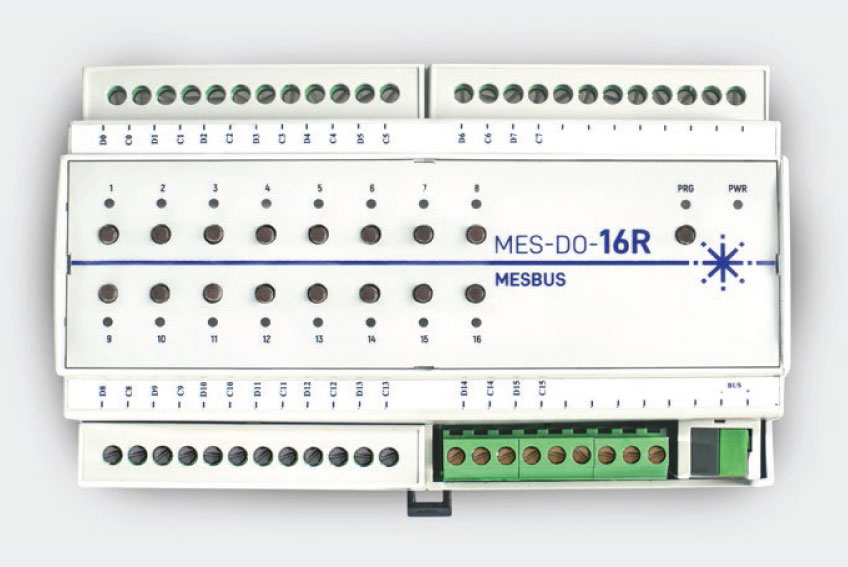 Messung's Mesbus range is equivalent to the KNX bus and can directly be used in any KNX environment. Currently it offers:
MES-DO-4R
4 Individual outputs / 2 Shutter Channels
MES-DO-8R
8 Individual outputs / 4 Shutter Channels
MES-DO-16R
16 Individual outputs / 8 Shutter Channels
MES-DO-24R
24 Individual outputs / 12 Shutter Channels
MES-CFC-4
4 channel ceiling fan controllerwith control up to 5 speed for each channel
INDUSTRY 4.0 READINESS
Industry 4.0 is all about digitization and networking of the manufacturing process via the internet. It stands for seamless communication between applications, devices and machines with corporate IT systems. NX-ERA Xpress is Industry 4.0 ready with OPC-UA, MQTT features inbuilt. Thus, data generated by the machines can be used along the entire value chain. In smart home or building automation applications, status information from sensors can be sent to mobile devices from where control commands can be sent back.
CONCLUSION
NX-ERA Xpress is the power-packed, feature-rich micro PLC controller developed by Messung for OEM or end-users with entry-level applications for automation.
Messung is a leading PLC automation company with four decades of experience and expertise in the field. Its goal is to empower businesses with the foremost technologies and high-performance products backed by deep domain knowledge and reliable support.
NX-ERA Xpress represents the ongoing innovation of Messung, under its 'Navonmesh – Make in India initiative'. Messung continuously designs and manufactures world-class industrial solutions at an affordable price. With its inhouse R&D centre plus proven all-India reach and service support, Messung is the preferred partner for all your small to large industrial automation needs.