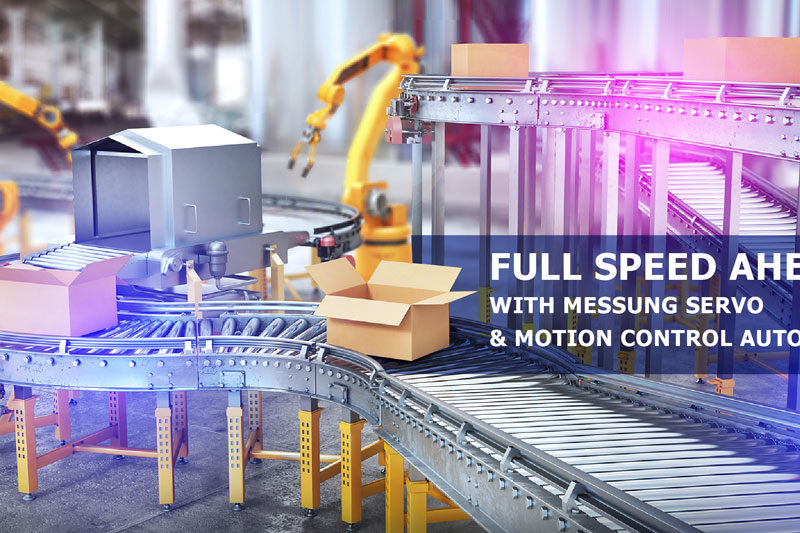 Everybody's talking about the concept of the smart factory. About a factory where production and data blend seamlessly, and where automation and integration are the buzz words for long-term success.
ABOUT SERVO & MOTION CONTROL AUTOMATION
Motion control is a sub-field of automation, encompassing the systems or sub-systems involved in moving parts of machines in a controlled manner.
Motion control is an important part of robotics and CNC machine tools, and is widely used in the packaging, printing, textile, semiconductor production, and assembly industries. (Source: https://en.wikipedia.org/wiki/Motion_control)
Servomechanisms are automated control systems used in everything from CNC machines, robotics, factory automation and more. Servo systems offer greater reliability and precision as they use position feedback to account for errors and system disturbances unlike open loop systems.
Servo drives offer a wide range of advantages for automatic machining systems, including superior positioning, speed, and motion control.
Servos are able to account for expected errors through a feedback monitoring device that leverages negative feedback to send a signal back to the controller. In motion controls, the feedback device evaluates the relation of the control input to the actual position of the mechanism or control shaft. By understanding the relationship between the actual value and "wanted value" of the shaft's position, the controller is able to send a signal to the drive for corrective action in the motor. (Source: https://www.a-m-c.com/)
MESSUNG SERVO & MOTION CONTROL AUTOMATION
Messung offers a range of automation technologies to help bring greater control and higher productivity to the factory floor. Messung delivers fully integrated, future-oriented servo & motion control solutions incorporating programmable logic controllers, motion control systems, drive products, HMIs and much more – to bring flexibility, consistency and long-term availability for factory automation.
Messung's association with Sigmatek, Austria brings added value to their sophisticated solutions.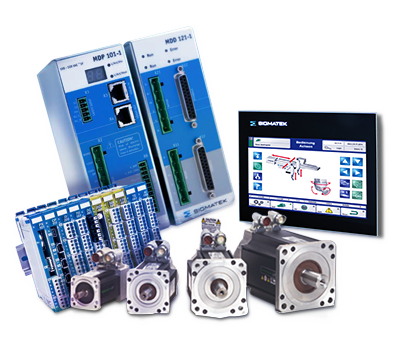 Modern machines and systems require innovative drive technology with maximum flexibility and precision. Messung – Sigmatek provides motion control that is fully integrated into the control system. Control, drives, motor output stages, motors and software interact perfectly and enable highly dynamic and exact motion sequences from one source.
This modern control structure is made possible through Sigmatek's real-time Ethernet system VARAN with the shortest cycle times, and LASAL MOTION that provides all drive functions needed for a production machine, from simple one-axis to complex multi-axis applications. Object oriented programming makes Lasal Software versatile and re-usable. Advantages of object oriented programming such as Encapsulation, Abstraction, Inheritance and Polymorphism are included. A large library with predefined modules is available to the user, besides functions such as absolute, relative and endless positioning, CNC functions as well as co-ordinated movements and several reference types. In addition, technology modules for synchronization of up to 9 axis in a space, circular interpolation, flying saw, cam discs, cam switches, jerk limited motion profiles or dynamic Safety zone monitoring are also available. This ensures a significant reduction in programming and testing.
SERVING DIVERSE VERTICALS
Robotics and Handling Systems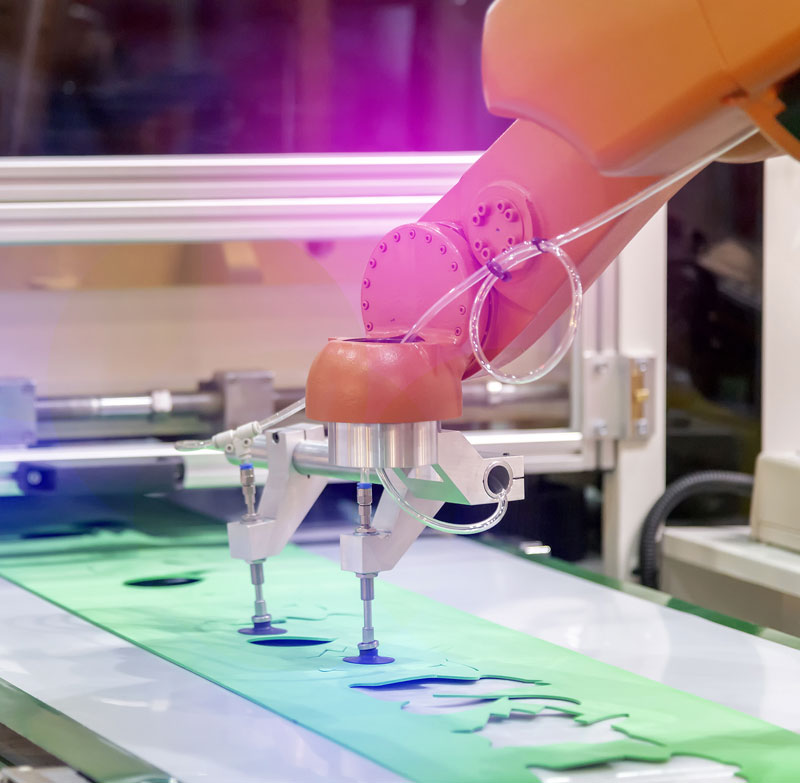 Modularly constructed machine and system designed concepts – equipped with an automation system that is modular in design – provide the flexibility, speed and cost-efficiency required for designing Handling Systems, Assembly Machines and Robots.
Our system toolkit consists of high-performance single/multi-CPU solutions, innovative HMIs including wireless panels, fast and super compact I/Os, dynamic drive technology for multi-axis applications & Safety.
The "Engineering Tool" provides integrated software for PLC, Robotics, Motion Control, Safety and Remote Maintenance to be programmed & integrated all at one platform. The real-time hi-speed special "Ethernet Bus" handles the fast system communication required for accurate Motion & Servo Control.
The system consistency of our automation solution is complemented by the integration of PLC, Robotics and Motion control in a central control platform. The complete system offers smart remote maintenance options via Web Server, VNC Client and Server, OPC Server and Remote Manager.
Irrespective of any complex application requirement like Synchronous Feed, Pick & Place, Gluing, Assembly, Testing and Palletising; The right function modules are always available in our IEC 61131-3 standard library.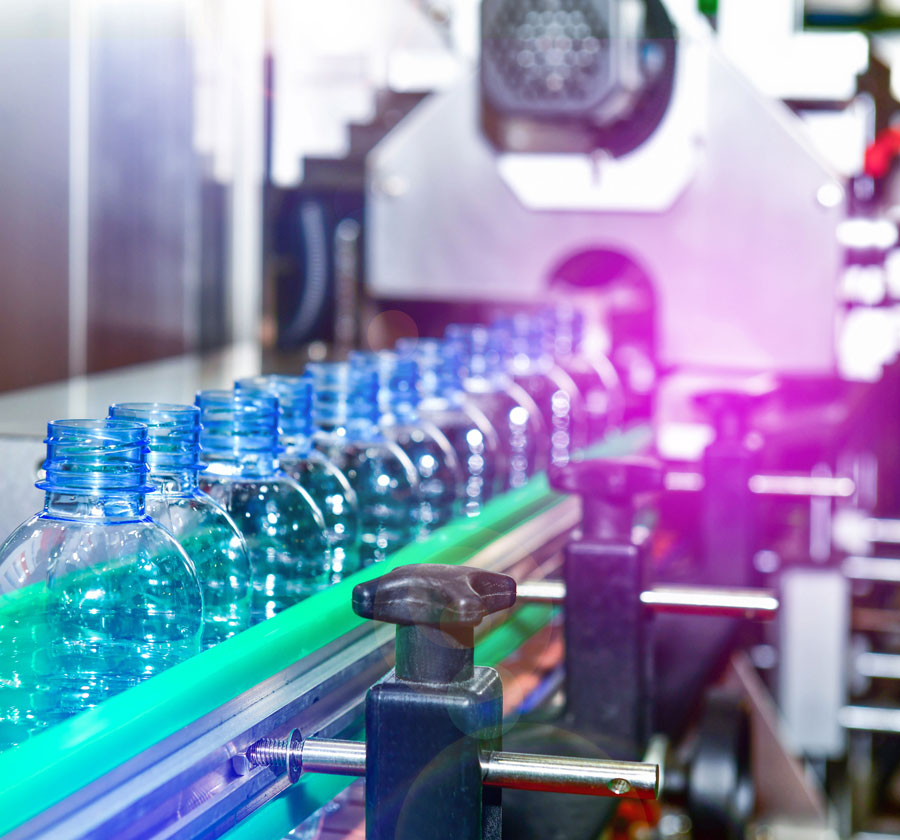 From Extrusion and Blow Molding technology to Injection Molding, we deliver a high-performance and modular automation system with long-term availability of the components. Customer-specific hardware and software adaptation is possible; servo drive technology and safety is seamlessly integrated. Handling devices and Robots can be fully integrated into the control platform.
Our industry know-how also includes integration of downstream machines, including various handling tasks, finishing processes, as well as connecting peripheral devices. The "Engineering Tool" provides tested software and technology modules that form the basis for a customer-specific design of the application software. Besides the Standard Hardware, we also offer Special Modules ranging from Customised Operating Devices to Process-optimised I/O Modules such as for Temperature Recording with Signal Processing, Modules for connecting potentiometers and Ultrasound Distance measuring systems & Modules for recording Energy use.
Whether for Hydraulic, Hybrid or fully Electrical machines (vertical and horizontal), Blow Forming machines, one and two Auger Extruders or complex multi-component systems – we provide a tailor-made and economical complete solution.
Packaging and Food Industry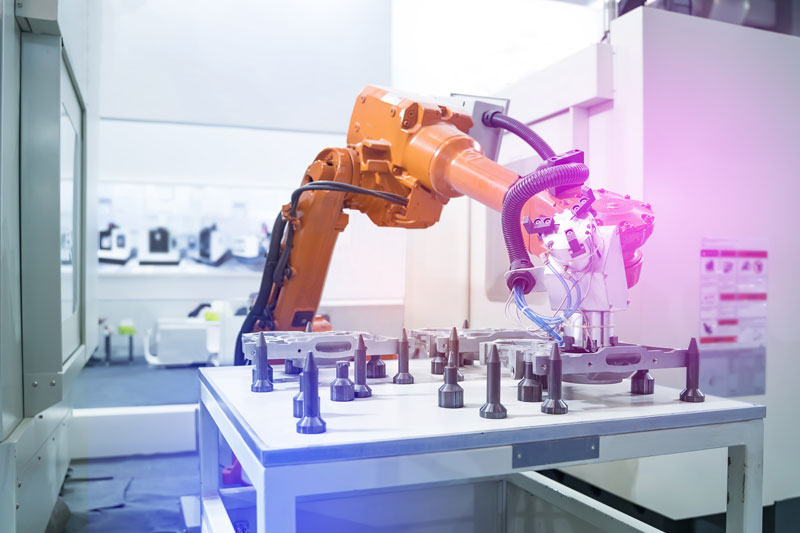 High-performance, flexible automation is crucial in the Food & Packaging industry. The demands on Machines and Equipment are continuously increasing. Continuous changes demanded by customer vary from product to product requiring the control system to adapt flexibility to format changes for e.g. when Lot sizes change from small to large.
Thanks to the open system architecture, you can easily include production and packaging systems equipped with our automation systems in production lines. Vision systems, robots and Pick & Place units can be seamlessly integrated.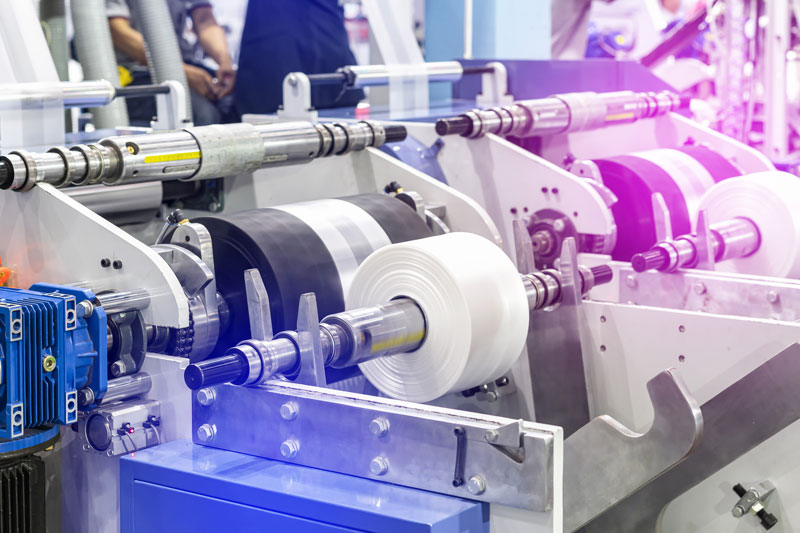 Reel-fed offset, Folding, Fold Gluing, Cutting and Punching, Enveloping and Packaging… In printing machines and equipment used for paper processing, our modular automation systems with scalable hardware and software, significantly increase the flexibility and productivity of your machines while reducing idle and set-up times as well as wasting of paper.
Fast real-time "Ethernet Bus" is ideal for use in the printing and paper industry. It provides perfect system communication in hard real-time.
The all-in-one "Engineering Tool" based on IEC 61131-3 integrates control and Safety programming, Visualisation and Motion Control with multiple axes. Preprogrammed software modules and industry-specific Motion Control, as well as technology modules from Positioning to electronic Cams to Print Mark control simplify the development of applications.
Machine Tools for Cutting and Forming
Metal presses, Bending machines, Coil processing, Cutting and Grinding machines, Folding machines or Punching and Welding machines – including Robotics, Band-straightening machines and Transfer systems: Messung provides complete solutions for the diverse tasks in metal machine manufacturing.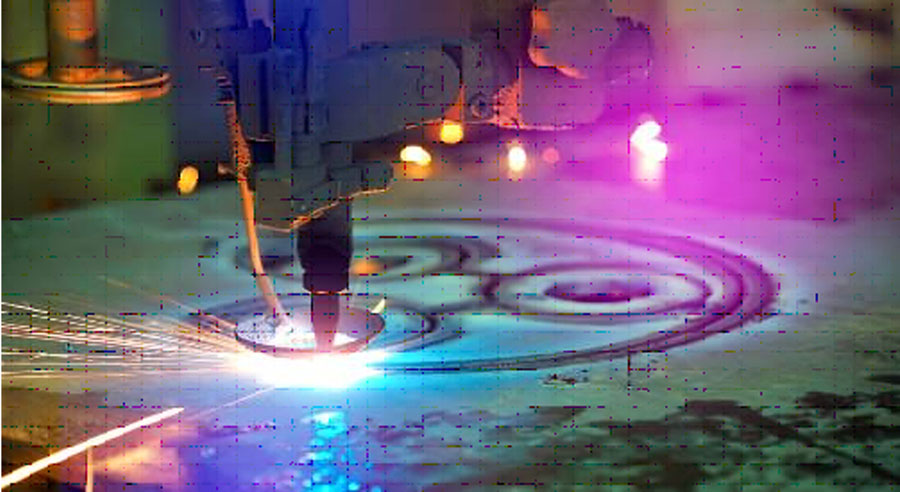 We offer the optimal solution for the high demands that Metal Processing places on Control technology. With increasing format and form versatility as well as highly varying lot sizes, flexibility is essential. Individual process steps have to be perfectly synchronised with one another, so that productivity increases and "Idle-time" and changeover times are minimised.
For the demanding regulation processes in metal manufacturing, precision is essential – whether temperature, pressure, position, distance or height regulating. Our solution is based on standard components, which contain highly modern technology and guarantee higher accuracy, stability and repeatability in performance, with improved quality for your machines and equipment.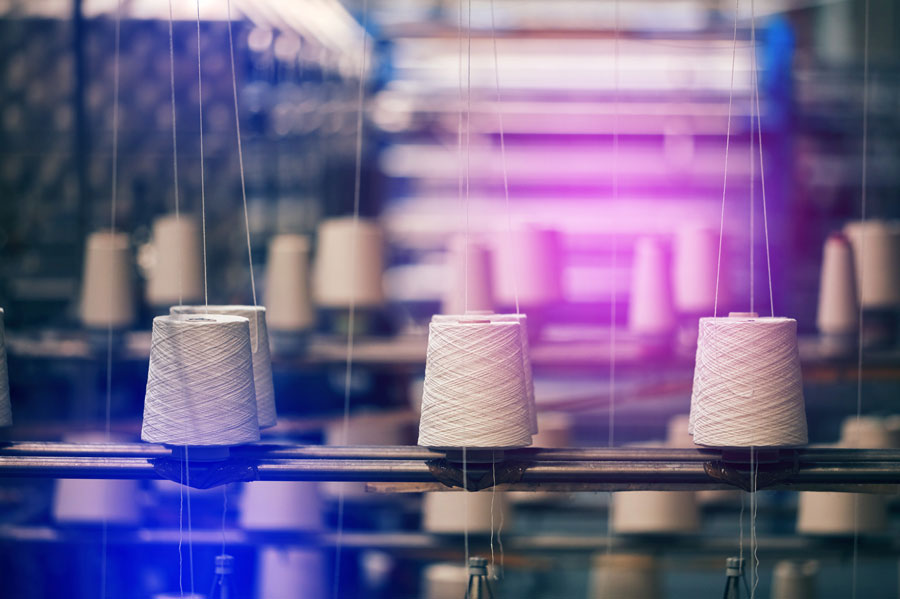 Whether Weaving, Knitting, Embroidery or Finishing – we guarantee textile machine manufacturers a technological advantage in the market. Our system toolkit consists of high-performance single or multi-CPU solutions, fast and super compact I/Os including Safety. In the textile machines, several axes are normally in use. Our drive technology is fully integrated. Our compact and modular multi-axis drive systems also find space in small control cabinets and are optimal for highly dynamic axis control in textile machines.
With an integrated complete solution, you profit from few interfaces, short development times and only one contact partner for all automation tasks. Our solution is based on standard components, which contain highly modern technology and guarantee higher performance, efficiency and improved quality of your machines and equipment. Idle times and rejects are minimised.
"Green Energy" is the trend – whether we use Solar Panels or Wind Energy, efficient use of the Sunlight & Wind by orienting the Solar Panels &Propellers to maximise energy generation require high-end Control Solutions. This applies also for Bio-gas plants. 
Messung has extensive experience in energy automation and provides highly modern control technology for the generation, distribution and conversion of alternative energy.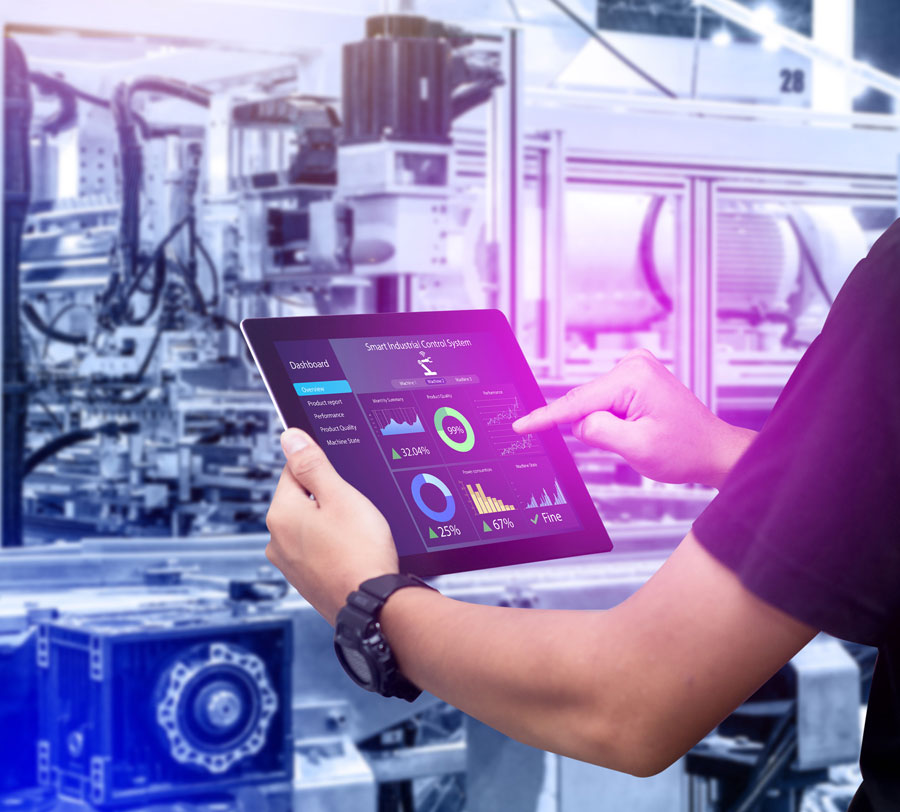 The right automation components can be selected from our modular system toolkit. For special requirements, our many years of know-how allow us to implement customer-specific complete solutions within the shortest time.
The high performance automation system enables the control and networking of distributed, decentralized energy generation and conversion systems, including efficient energy management.
A simple to handle "Engineering Tool" helps to reduce development costs and implement applications faster. Integration with primary networks via common interface connections such as our high-speed "Ethernet Interface" enable remote maintenance and operation via Cloud/IOT, on Tablets and Smart Phones.
MESSUNG'S AUTOMATION EXPERTISE MAKES THE DIFFERENCE
Automation is a continuously evolving field. As operational needs and environmental
considerations get more demanding; as IIot and Industry 4.0 keep developing;
as machine builders and engineers strive to make these systems faster and more
efficient – motion control systems will keep evolving.
For customers adopting these new technologies, it pays to go with an automation specialist who has the engineering expertise,domain knowledge and innovative passion to 'de-code' the technology and deliver the most relevant, future-ready and cost-effective solution.
Messung is the pioneer of the PLC, and leading provider of industrial automation & control solutions in India. With four decades of experience in the industry and history of continuous innovation, global partnerships and pro-active R&D, Messung is the ideal partner for automation and control solutions.
Whether automating a singular machine or a complete factory line, Messung provides the optimal, IIoT-enabled solution with reduced development time and cost – to transform performance, safety and efficiencies on the shop floor.
Messung's know-how is hard to beat. At the forefront of the factory automation and controls industry for forty years, Messung can understand your requirements and create tailored solutions to help you meet your 'smart factory' goals, ensuring operational objectives of accuracy, repeatability and stability. Messung also provides comprehensive support in implementing their smart factory automation and control concepts, backed by training or responsive trouble-shooting, if required.